accident mazda
Description of Accident:
I was driving down a long road with no trafic for 10-15 mins, when I reached a stop sign, looked to my left.. First mistake.. I didnt look to my right! (At least I dont remember looking to the right)
The next thing I remember is a big red van in front of me, and a big BOOM.
- I cuntinued to look at the van even though my car was still running, and I saw it hit the Mercedes with HUGE force.. Airbags in the van and the Mercedes worked, but it didnt work in my Mazda! - 8 Airbags and not a single one blew.
Well.. The aftermath? - The man in the van had a broken collarbone, and got a concussion, no big deal.
The woman in the Mercedes was very shocked, but not hurt.
After a few mins, 3 ambulances and 2 police officers reached the "scene of crime"
Well.. In the end this only cost me my drivers license, and a fine of 750DKK ($143)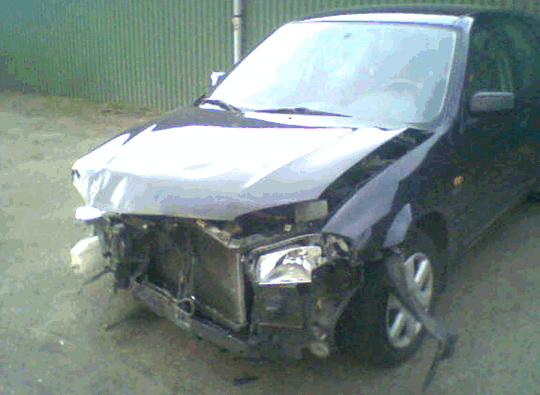 accident mazda